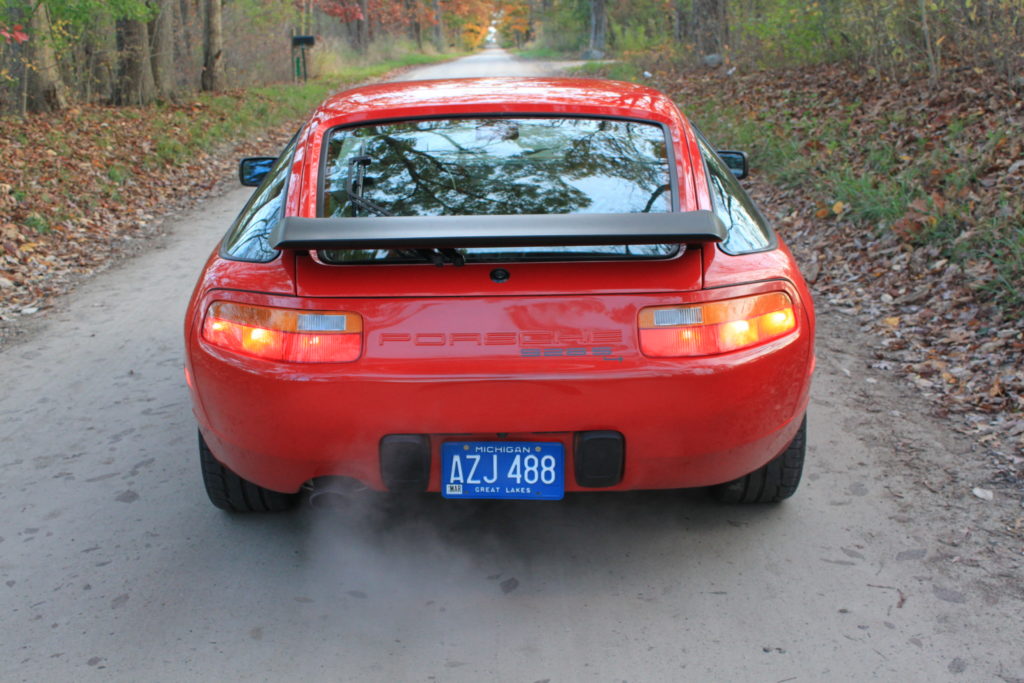 For Sale as of March 2018: 
Please call my cell phone 310-431-5600. Located in Dexter, Michigan
If you see my phone number, the car is still available. It will switch to say "SOLD" when sold. Thanks.
Overview:
• Purchased October 2013 from Larry Webster of Road & Track magazine in Ann Arbor
• Previously off the road for 3-4 years with 83,360 miles
• VIN# WP0JB092XHS860653
• Originally sold new in Milwaukee with trade-in of a 1982 Porsche 928
• Currently 84,8XX documented miles, driven only 1,500 miles since purchase
• Guards Red (L80K) over black leather, automatic, sunroof
• Porsche 964 D90 wheels added with 10mm spacers, no curb rash
• Highly documented with complete owner history back to day one, chronological in binder
• Window sticker plus letters to dealer
• Original paint with all VIN tags still in place
• No rust
• Original interior including non-working Blaupunkt radio, some minor dash cracks
• No accident damage but documented dent repair on right rear fender from 1988, clear coat chipping as pictured near spoiler
• Authentic historical Michigan plates added
• Runs, drives, brakes and shifts as it should
• No obvious leaks see garage floor picture after weeks with no drips
• Tail lamp and stop lamp lit up on dash. Reverse lights not working. Will try to fix before sale.
• One minor paint blemish on front hood as pictured
Completed work:
• Gas tank dropped and drained
• New fuel filter and Bosch fuel pump
• Transmission flushed several times
• Removed exhaust and replaced leaking transmission lines
• MAF unit rebuilt by Injection Labs
• LH computer module rebuilt by Rich at Electronik Repair in Mesa, Arizona
• Timing belt done January 2015 by Stephen Cramer at Autocore
• PK Tensioner upgrade with belt
• Lasso water pump
• Driver and passenger side CV boots replaced
• Bridgestone Potenza RE-970 225 50 16 front. Correct hard to find size RE-11 245 45 16 rear
• Tires may need re-balancing or replace current spacers with hub centric, noticeable at speed
• Front Brembo calipers rebuilt with eight new alloy pistons by Centric
• New Sebro front rotors with brake pads
• A/C converted to 134a, may benefit from a evacuate and recharge
• HVAC resistor pack replaced and heater control valve at firewall but still not sure it's operating at 100%
To launch gallery click on any image.