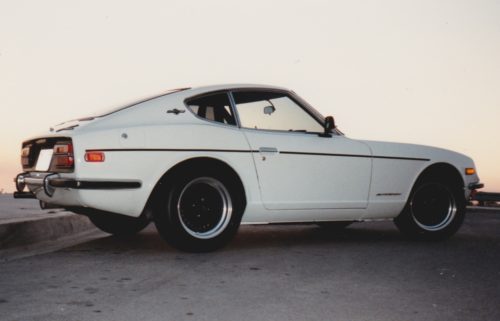 1971 Datsun 240Z – My First Restoration in 1988
As an artist, restorer and classic car enthusiast, I often high-five myself in the middle with custom design. The results are my own sorting, restoration and transformations beyond "it's only original once" if it was never original to begin with. I strive for period details and compositions that evoke passionate responses. Read about my first restoration of a 1971 Datsun 240Z that started it all and was featured in Automobile Magazine in March 1990 here.
Click links below photos for details of my restorations some of which are still in progress. As a steward of collectible cars, here are a few I've been fortunate enough to own over the years. Most have been moved along to new homes.